Our Brand Story
2018 brought a massive revision to how we are presenting and displaying our range of products, with a new logo and a complete re-brand. There were a lot of reasons for this change, but the main driver is that the Marshall product and company have completely transformed over the past few years and our old logo didn't reflect these developments. Everything has been updated, redeveloped and improved from the quality of the actual product to the visual look of each range; the new logo now reflects this.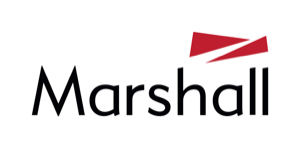 The logo is much cleaner and simpler, which matches what we are trying to do as a company; build a quality product that is delivered on time and does exactly what it says - its that simple!
The two overlapping triangles represent the fact that we build a product that connects; our machines connect to tractors and as a company we have been here for 66 years and still connect to our customers. We are a family business and even now you are still able to phone and speak to a member of the Marshall family! Although we are a company with a long history, we are always looking to the future with investment in the latest technology and machines. The space between the two triangles represents the "road to the future" and that Marshall is always looking forward and not just about what we need to do today.
"Built for today. Driven by tomorrow."

Configure a Marshall Product Now
Use our online configuration tool to design and price your ideal Marshall machine.
Price & Configure