Two Bespoke QM/12 Grain Trailers
17th July 2015
These two bespoke QM/12 grain trailers were built for a customer on one of the Channel Islands. Accordingly the trailers were designed to be a maximum of 7' 6" wide to meet the islands' road legislation. The trailer had 400-60x22.5 flotation tyres, springs, a spring drawbar, hydraulic door, bolt-on mudguards, a front perspex window with a bolt-in grill and were finished in Newholland blue.
To find out more about our bespoke builds visit: http://www.marshall-trailers.co.uk/bespoke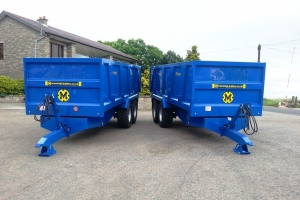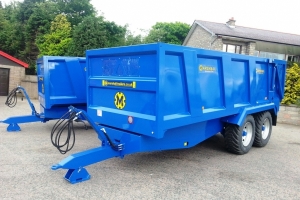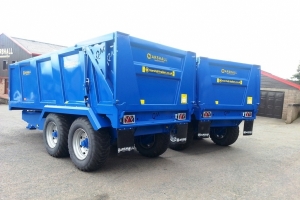 Back
Configure a Marshall Product Now
Use our online configuration tool to design and price your ideal Marshall machine.
Price & Configure