Three Custom Build Bale Trailers
3rd March 2017
These three BC/21 bale trailers were recently sold by one of our dealers Harrison Machinery. The three trailers were very bespoke with 16ft beds complete with drop-sides and a mounting point for an Atlas crane at the front of each trailer. In addition they were specified with 15-55 x 17 Trelleborg flotation tyres, spring suspension, LED beacons, posts for mounting safety wires and a John Deere green paint finish.
To see more of our bespoke projects visit: http://www.marshall-trailers.co.uk/bespoke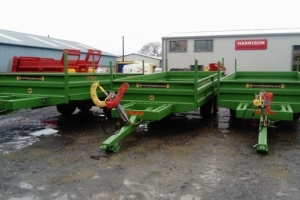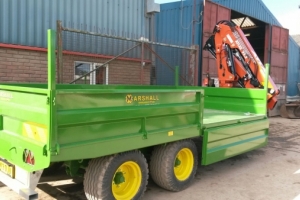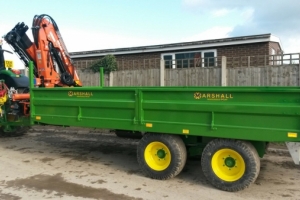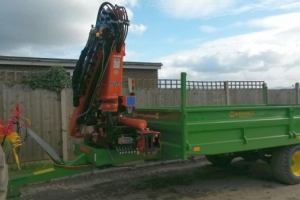 Back
Configure a Marshall Product Now
Use our online configuration tool to design and price your ideal Marshall machine.
Price & Configure