NEW VES Rear-discharge Spreader Range
10th January 2017
Another new range for 2017 is our VES range of rear-discharge spreaders, which have had a full-redesign across the range. The new range includes the following improvements:
New flaired design makes the spreaders easier to load and reduces the chances of accidental damage.
Increased capacities for every model in the range, the VES/1500 now has a 10-ton capacity, the VES/2000 model now has a 13-ton capacity and the VES/2500 model now has a 15-ton capacity.
Modern CNC design adding increased strength and durability, while also improving the overall look of the spreaders.
New rear beater design that is CNC formed and robot welded for perfect balance, while improving the spread pattern of all materials.
New rear tip design is wider and the securing bolts are protected by the beater design, allowing them to be easily changed when worn.
The new range can be viewed on our website (www.marshall-trailers.co.uk/range/rear-discharge-muck-spreaders) and will also be launching at the 2017 LAMMA Show, we will be exhibiting on stand B27.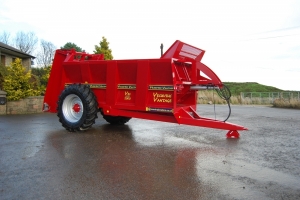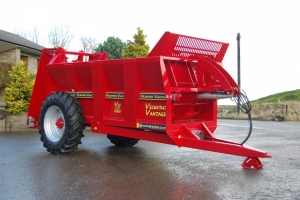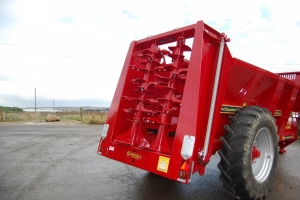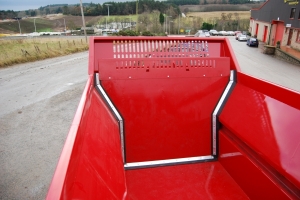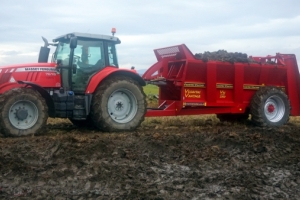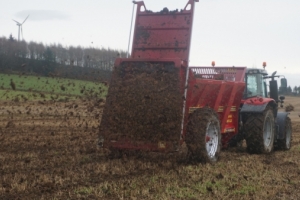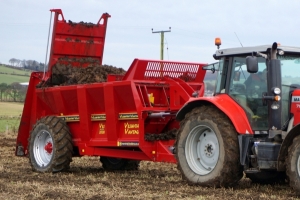 Back
Configure a Marshall Product Now
Use our online configuration tool to design and price your ideal Marshall machine.
Price & Configure