NEW BC Bale Trailer Range
10th January 2017
We are pleased to introduce our new BC range of bale trailers, with a complete redesign and update for 2017. The updates include the following:
New pressed side-rail formed from 6mm plates integrating ratchet strap points and rope hooks to ensure every load can be properly secured. The new side-rail also visually improves the overall look of the trailer, creating a sleek and modern looking design.
New adjustable rear harvest ladder that can be positioned in a straight or angled positions to carry different styles of bales.
New design on the BC/25-12ton model upwards allowing 550-45 x 22.5 and 560-45 x 22.5 flotation wheels to be retrofitted at any point throughout the life of the trailer.
New CNC folded and robot welded drawbar that is stronger and visually better looking.
The new range can be viewed on our website (www.marshall-trailers.co.uk/range/flat-bale-trailers) and will also be launching at the 2017 LAMMA Show, we will be exhibiting on stand B27.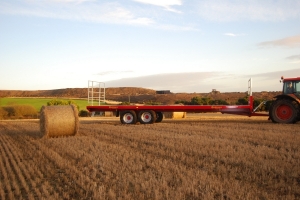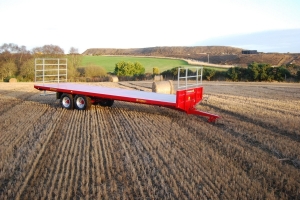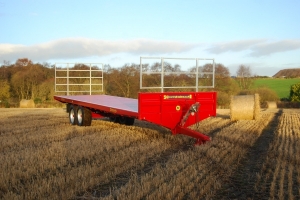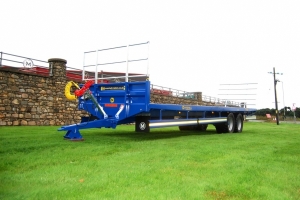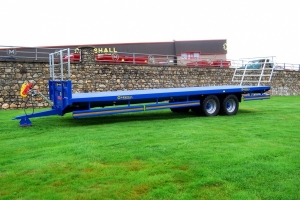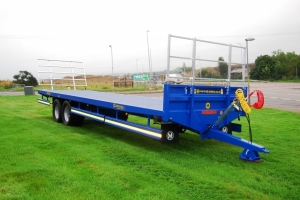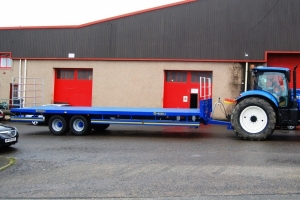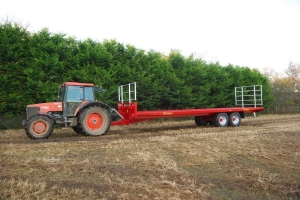 Back
Configure a Marshall Product Now
Use our online configuration tool to design and price your ideal Marshall machine.
Price & Configure